A house is not complete until proper roofing has been installed to shield it from harsh weather elements. We are an excellent roofing service provider in Torbay who offer practical solutions that range from metal roof construction to simple roof repair. Our experience spans over twenty years and involves handling roofing projects of different complexities and variations. One thing that stands out though is the fact that we offer quality services to our clients regardless of the size of project. Our qualified and dedicated roofers take care of commercial, residential and industrial projects excellently. We start with a comprehensive roof inspection before giving quotations for any roof.

We often emphasize on visiting the roofing site before accepting any order. We believe that it is the only way to determine what materials to be used and choose long lasting roofing products that are compatible with that particular roof which includes looking at cladding options as well as determining the best positions for gutters or spouts. This we are able to do after assessing the customer's needs. We will advise our clients accordingly depending on the options available as well. As a reliable Torbay roofing expert, we believe that offering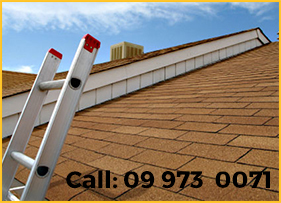 affordable services should go hand in hand with quality.
Some of the most popular services that we provide include metal roofing, roof insulation and roof maintenance. It is one thing to install a strong and attractive roof but another to keep it in good shape. We come in with flexible roof maintenance programs that can accommodate your needs and give you peace of mind. We will help you choose the best materials for roofing your residential or commercial property any day and time. Call the most dependable roofers Torbay has to offer today, we are eagerly waiting to answer your call.