The roof is one of the most important parts of your house. If not properly fixed, or if it's weathering-beaten, you need to have it repaired immediately. With decades of experience doing roof repairs in Auckland, we have the knowledge and skill to get these services done on time. Once you hire us, our professionals will set down to work to ensure that your rooftop looks as good as new, and you'll no longer experience problems that have been haunting you.

Our aim is to make sure that the roofing lasts as long as you want it to, and our technicians can help you with that. We deal with all kinds of roofing including metal frame roofs, concrete roofs, tiled roofs, slates, and shingles. In order to have proper tile repairs, you need professionals who understand your needs and know exactly which type of roofing can solve them. We are the best professionals for roof maintenance in Auckland, and our services are rated among the best in the city.
Each roof requires a particular approach to achieving the best results. Rated among the best experts for roof fixing in Auckland, we go beyond to exceed our client expectations by delivering accurate repairs and maintenance for your roofs. Our trained professionals can fix and repair cracked pipe boots, missing shingles, ridge vents, skylights, wall and chimney flashings, soffit and fascia repairs, storm damage, among other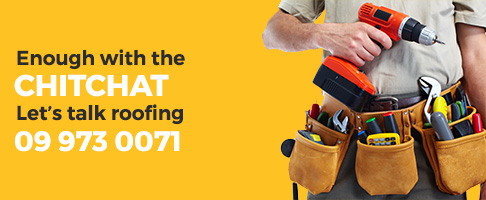 solutions. You can also get in touch for guttering and spouting.
We believe in placing our client's priorities first. Our professionals are respectful and trustworthy. Once we embark on fixing your roof, our mission is to repair it efficiently, such that it can last many years without having any problems. Our years of experience in roofing repairs & maintenance in Auckland plays a fundamental role in the identification and solving roofing problems unique to specific parts of the city, type of tiling materials, and other several factors that may contribute to damage on roofs. As such, we are well-equipped to deal with problem-specific issues on your roof, providing quality repairs to prevent further damages.