We are a commercial and industrial roofing specialist with a passion for what we do. We have diligently served our clients for over twenty years and will continue to do so each passing day. We understand that a slight roofing problem can cause major headaches especially when not handled properly. We will help you save a lot of money by dealing with the problem as it arises. Our solid reputation comes about due to our commitment to excellence and quality, as well as focus on customer satisfaction. This is why our roofing service in Papakura has thrived.

With a combined service of two decades, our roofers have the experience and expertise needed for long-term solutions for all roofing concerns. We are fully licensed and insured. Our experience in the industry coupled with affordable roofing services and skilled workmanship makes us the best Papakura roofing team to handle all types of projects no matter how complex they seem. We provide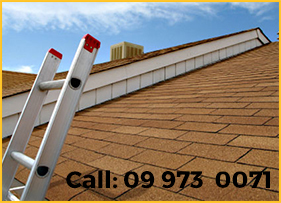 the best roof building services in this region and beyond. We are well known for our emphasis on using the best roofing products since we have links with the most reliable manufacturers which includes sourcing locally the spouting, guttering and flashing for all new builds and remedial works.
We have revolutionised roofing services Papakura wide and our customers know that they can count on us for re-roofing projects as well as new roof installations. Our experts are also very helpful when handling roof inspections and roof repairs. In fact, we encourage customers to reach out and request for inspections before we offer quotations.