We have been offering a comprehensive range of roofing services to our clients for more than twenty years now. We serve both commercial and residential clients comfortably. We are also known for having the most reliable roofers in Orewa. Our experts are trained, skilled and experienced to handle all roofing projects, no matter their size. We also respond promptly to any roofing emergencies that require our roofer's expertise. We are known to help our clients with installing new roofs, regular roof repairs, as well as roof maintenance. We also provide free detailed roof inspections before providing any quotations.

We have been rated as the most reliable roofing experts in Orewa. This is owed to the fact that we are consistent and dedicated to providing quality services to all. We value all clients, regardless of the size of project they bring. We focus on excellence, whether we are handling a new installation or re-roofing an old building and always pay attention to the extras such as the lead flashing. We prioritise inspection since our focus is to offer quality at all times.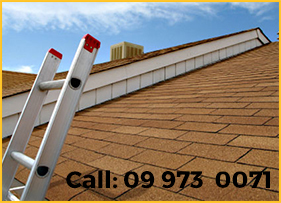 Our professionals use the best materials and roofing products available in the market and get genuine supplies from reputable manufacturers in the industry thus guarantee our clients long lasting roofs once we finish installing.
Our flexibility makes it possible for us to work with different types of roofing materials, from tiles to metal roofs. No matter your preferences, you can always contact us and we'll deliver a working solution. Get in touch with our Orewa roofing specialists and we'll ensure that your home feels rejuvenated once more.