Are you building a house, or planning to build one but haven't settled on appropriate roofing style or material for your house? Or are you in the construction business and are constantly disappointed by the work done by your roofers? We provide quality roofing services and our professional roofers are more than willing to work on your project. With decades of experience in installing a durable roof on every building we work on all over Auckland, we are the best choice for your roofing.
We have diversified our products and services to ensure that all our customers' needs are met. This is why our roof construction team in Auckland has invested in all genuine materials and qualified personnel to deal with all types of roofing including flat roofing, tiled roofing, and metal frame roofing, among others. Ours is a one-stop shop where you can get all things, from roofing supplies, to installation and repair professionals. In addition, we are diversified enough to not only deal with domestic roofing, but also do commercial & industrial roofing.
We only make use of quality materials in roof construction since we want your roof to be stable, last long, and protect you from all potential threats– especially extreme weather. Your choice of roofing materials for your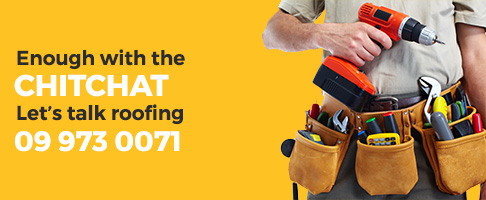 building in Auckland should be guided by your location, the weather, and additional factors such as the aesthetic value. Metal roofs are among the preferred roofing that can withstand most of these conditions. Our roofs come in different styles and colours, allowing you to choose what you want and how you want it. We can also provide roof cladding on demand.
Our team of constructors are respectful and trustworthy. We follow the needs of our clients to the latter, making sure to include all their preferences whether major or minor. If you prefer corrugated roofs, we will go out of our way to provide you the best there is in the market. The same applies to any other type of roofing you prefer. Importantly, we offer our products and services at very affordable rates. You can call us anytime and talk to our friendly staff about these rates. Remember, the roof you have in your house is an essential element of your whole housing unit, keep it in top condition for the best living experience.