Finding a company that understands your roofing needs is not an easy ordeal. As a reliable team of roofing experts in East Tamaki, we appreciate your needs and strive to help you achieve them at affordable rates. We provide clients with the highest levels of professionalism, workmanship, and customers service that they require to improve the current states of their valuable buildings. We offer a full range of services for all types of commercial and residential roofing needs.

We have developed a long-standing partnership with our clients who have been satisfied by our passion and dedication to excellent services. We value you and that's why we'll stop at nothing when it comes to service provision for all kinds of services including roof maintenance and supply of roofing products such as guttering & spouting as well as lead flashing for roofing. We will listen to your needs, guiding you on the points that should be added and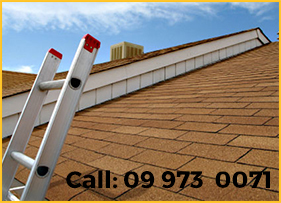 those that shouldn't be there. We won't ever impose on you something that you don't need, besides our roofers in East Tamaki are trained to handle the hardest of roofing projects. Nothing is therefore too difficult for us.
We are your trusted partner as far as safeguarding your property with proper roofing is concerned. We use a personalized approach in all our undertakings and focus on providing you with a roof system that can withstand any kind of weather. You can be sure that with our over 20 years of experience in the roofing industry we will find a way of working around your roofing concern and challenge. Talk to our East Tamaki roofing experts today and we'll arrive at your premises in no time.