Scouting for the best roofers Belmont wide can be tiresome, especially if you have never done it before. The numerous service providers available can confuse you –in fact most of them focus on putting up beautiful banners other than providing exceptional services!  We are different. Our skilled technicians can handle all sorts of roofing projects, from metal roofs to custom crafted roofs. We have served the people of this region for two decades now with no complaints on quality or excellence. Our roofers have the skills to restore an old roof back to its historical excellence through our perfect roof repairs. We are known for bringing back character to vintage facilities at affordable rates. You do not have to go for a whole re-roofing project if you still feel like keeping the old roof.

We understand the different roofing materials that are available and will help you choose the best roofing products to complement them including matching roof & wall cladding, fascia boards, fixings and different coloured spouting products. We will customize the roof to match your aesthetic and functional needs accordingly. Our roofing experts in Belmont understand what works and what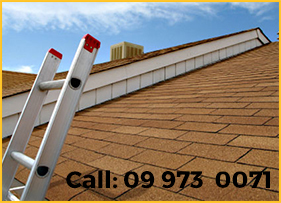 doesn't. We offer expert advice to our clients, especially when it comes to purchasing the right roofing products.
As the prominent Belmont roofing experts, we bring to your project a unique set of capabilities. This is as a result of time spent training experts and developing a dedicated team of roofers. You can be sure that we have the best artisans in this region. We pride ourselves with the ability to complete your roofing project without subcontracting. Contact us today for roofing with a difference.